AtomicusChart® enables one to describe any of the visualized objects by appending a label to it. With labels, global objects (lines, surfaces, etc.) as well as local ones (a specified point of a 2D/3D object, etc.) can be described. Labels are provided with a high degree of customization. One can specify the font size and color, the size and color of the bounding box, background color. One can display the marker for the label, with its color and radius being specified by the user.
The label can be displayed vertically or horizontally. While moving (rotating) the object, the label moves with the object in such a way that it is always turned towards the user, so the user can have the required information at hand. .
The labels for the object as a whole and for local objects can be displayed or hidden independently one from another.
Example of Chart Feature with Labels
After creating the label, the user can inscribe any information inside it: description of the object, coordinates of the point or other relevant information.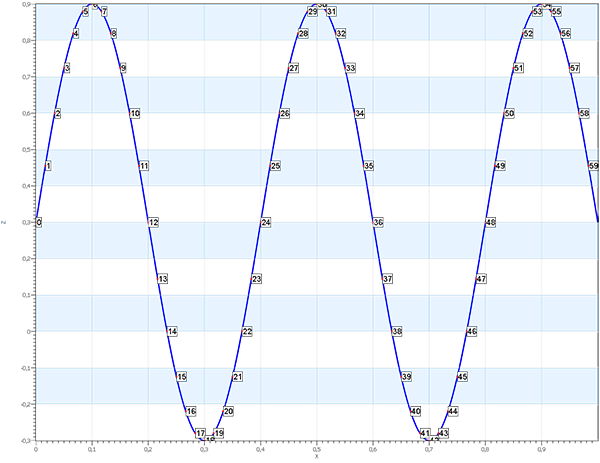 We know how to help you
with big data visualization.