Light and Materials
Three basic models of object lighting are distinguished: ambient, diffuse and specular. Ambient lighting is characterized by the uniform object color which does not depend on the light source position. In a diffuse lighting model, layout of the object depends on the angle between the normal to the object at a point and light source on one hand, and on the angle between the direction of observation and the normal to the object at a point on the other hand. The surfaces lit up in such way look matte. When specular lighting is applied, the light propagates in a preferred direction after hitting the object. In that case, highlights are produced on the surface of the object, which makes it look shiny.
In order to make objects look realistic, a mixture of ambient, diffuse and specular light is utilized. This is described by the Phong model of illumination.
The type of object lighting is of special importance for 3D objects, since it enables one to correctly assess its characteristics and have an understanding of its location in space.
AtomicusChart® allows user to customize light components - ambient, diffuse and specular. Also, the user can illuminate sphere materials so that they look like they are made of copper, marble or X-rayed. The user can compose items of different materials with the intensity of material components being smoothly changed. Light source positions for different components can be customized as well.
Example of Chart Feature for Fully customizable axis, defaults and interaction keys
| Ambient | Diffuse | Specular |
| --- | --- | --- |
| | | |
| Copper | X-Ray | Marble |
| | | |
| Different materials | Light position | Another light position |
| | | |

Camera:
User can customize camera settings such as perspective or orthogonal view mode. Such options as user-defined data aspect ratio, camera field of view, camera position, look at and look up mode can be customized. User is able to limit camera view using camera min/max properties. Also several cameras can be synchronized via some or all parameters.
| Perspective veiw | Orthogonal view | Field of view |
| --- | --- | --- |
| | | |

Interaction:
Key combinations and mouse buttons for camera interactor can be customized. Also some custom interactor can be integrated to chart. Each data in chart has its own interaction, thus custom data behavior can be easily implemented.
Axes:
AtomicusChart® provides the options to fully customize axes. Within each axis, there is the concept of a major and a minor tick mark. The user can specify the number of minor and major ticks, their font and color. The tick properties (locations and labels) can be fully customized as well.
The number of minor and major ticks can be varied depending on the purposes of the user. In some cases, it is convenient not to use any ticks at all. This can be the case wh ere the user needs only the qualitative information about the object, then the ticks will distract from the main data.
For highly structured data, one can increase the number of major and/or minor ticks to have the opportunity to more accurately estimate the quantitative characteristics of the features of interest. At the same time, for some types of data only several major ticks (even without minor ones) are sufficient. Otherwise, excess ticks make it more difficult to perceive and analyze data.
Legend:
Chart legend provides functionality to customize data presentation for end-user right in runtime mode from user interface.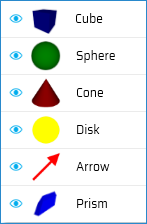 Color legend:
Similar to legend, user is able to customize color legend which is used to visualize value axis. End-user is able to create smooth gradients as well as the gradients with sharp edges. Also out of range data colors can be customized.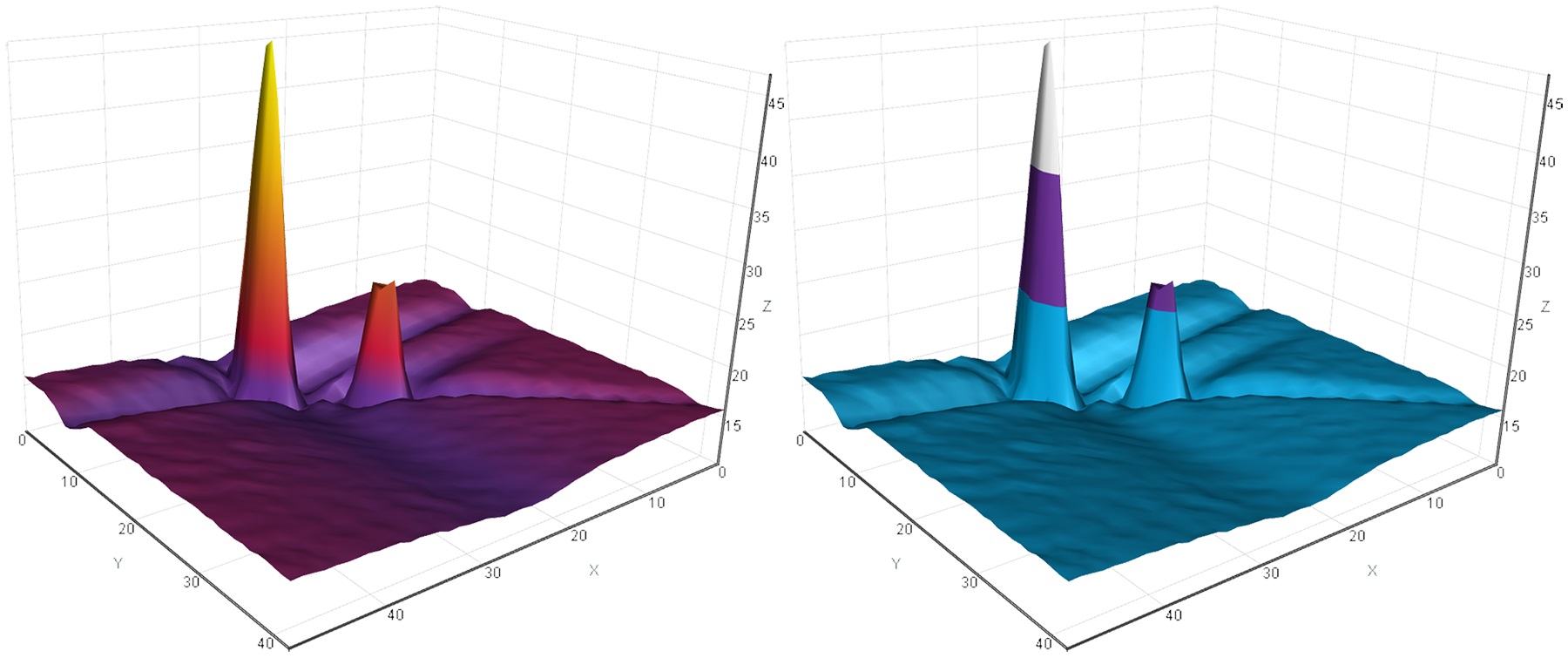 We know how to help you
with big data visualization.