A contour line represents a curve along which the function has the same value. Depiction of contour lines enables one to obtain some additional (more accurate and illustrative) information about the analyzed quantity. The density of contour lines shows the rate of change of the quantity: closer spaced contours correspond to a steep variation.
After displaying a number of contours, it becomes possible to identify regions with the required values of the considered quantity, and proceed with the analysis only of this region.
AtomicusChart® provides an automatic search of contour lines. The user can specify the number of contours, the values of quantity at the contours and set their width and color. Our component provides a special opportunity to apply a user-defined algorithm of contours search. It can be fully integrated into the infrastructure of the component and connected to its interface.
Example of Chart Feature for Contours search
Contours search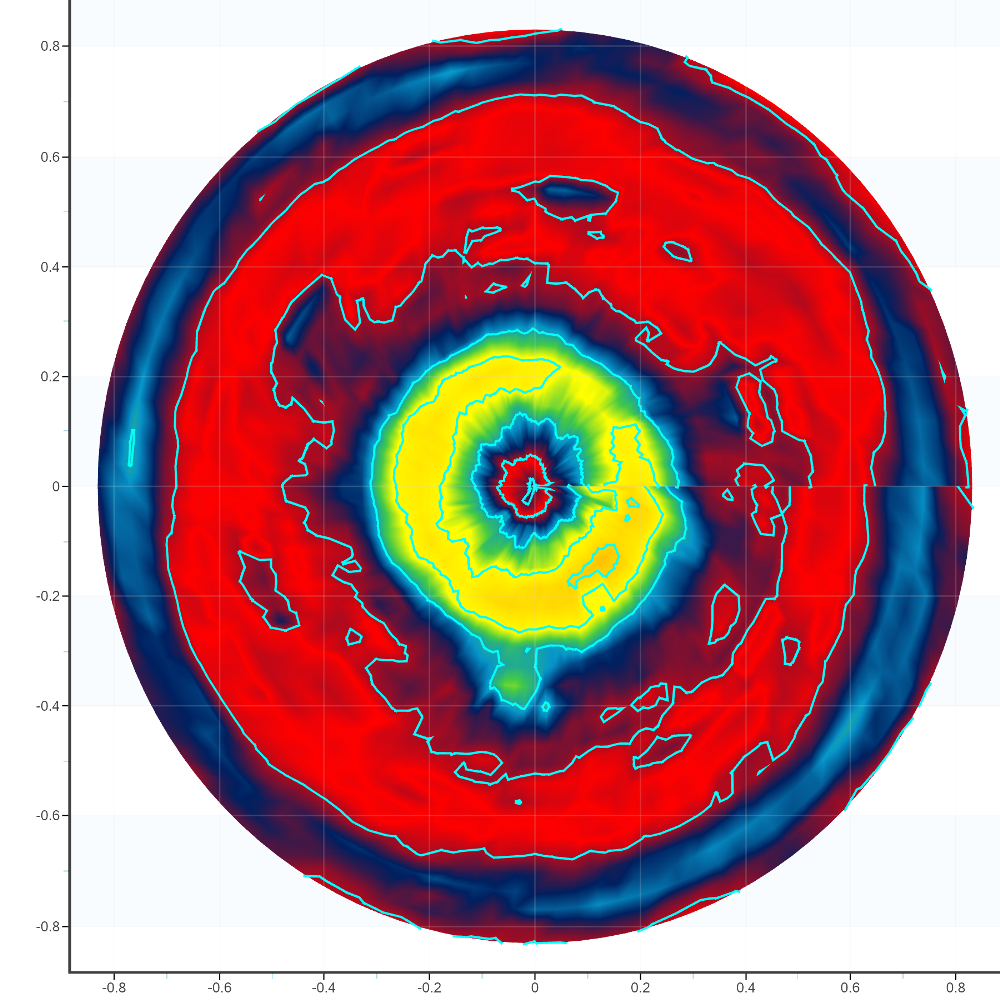 We know how to help you
with big data visualization.